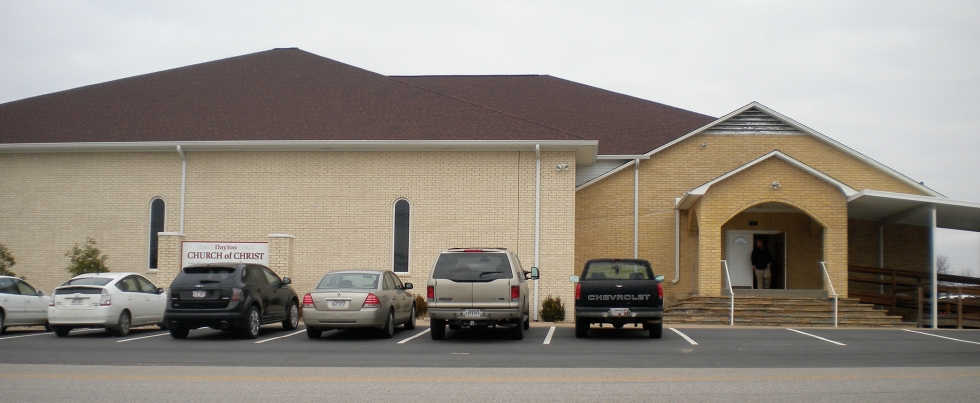 So who are we?
Dayton Church of Christ is a family of believers in the River Valley region of Arkansas south of Fort Smith.
Online Services
We're planning to use Facebook Live to stream services given the present crisis. Please check us out at https://www.facebook.com/DaytonCofC.
Service Schedule:
Sunday Morning Class: 9:30
Worship: 10:20 *
Sunday Evening: 6:00
Wednesday Evening: 7:00
* Childcare is provided for ages 2 through kindergarten during the Sunday morning sermon
Verse Of The Day
Galatians 6:1
"[Doing Good to All] Brothers and sisters, if someone is caught in a sin, you who live by the Spirit should restore that person gently. But watch yourselves, or you also may be tempted."

Brought to you by BibleGateway.com. Copyright (C) . All Rights Reserved.

Any special upcoming events will be listed here.

Below are a few resources to help you study or read the Bible.

If you're interested in learning more about the churches of Christ, you might find the article, "Who are the churches of Christ?" helpful.